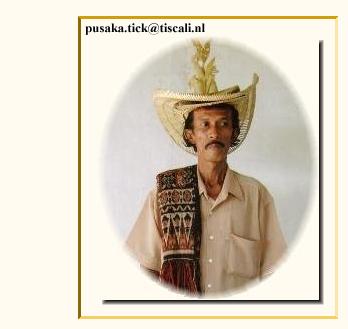 Chief Manek-dynasty of Termanu (Rote):

Soleman Jeremias Miquel Amalo

.

Prince Soleman Amalo is the 28th chief of the dynasty of Termanu.But also the first, who isn't ruling. He is also known as Bea Amalo. The foremost last Manek of Termanu; Manek Ernst Amalo (1947-1966/died 1984 )was his father. Before Termanu was the major principality among the 19 principalities of the Rote-islands...

refer comments.